Siletz Management, LLC (SMLLC) manages 17 commercial properties in and around Lincoln City, Toledo, Salem, Eugene and Portland, Oregon, pictured below. In several instances, the properties help the Tribe manage operational costs by leasing directly to Tribal programs. They also support the Confederated Tribes of Siletz Indians' goal to secure the future of the Tribe with a financially sustainable revenue stream. In addition, SMLLC works with both CTSI and the Confederated Tribes of Grande Ronde on the jointly owned Chemawa Station Property.
We take great pride in offering outstanding property management, customer service, and support to our commercial property tenants.
Siletz Commercial Properties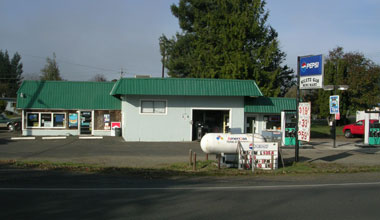 This commercial property is currently the home of Siletz Gas & Mini Mart (SGMM). provides gas and convenience store products with convenience and friendly service just off the Highway 229 in Siletz, Oregon just southeast of Lincoln City.
Kent Strickler, Manager of Siletz Gas and Mini Mart
315 South Gaither
Siletz, OR 97380
Ph: 541-444-1214
Fully Occupied
Depoe Bay Building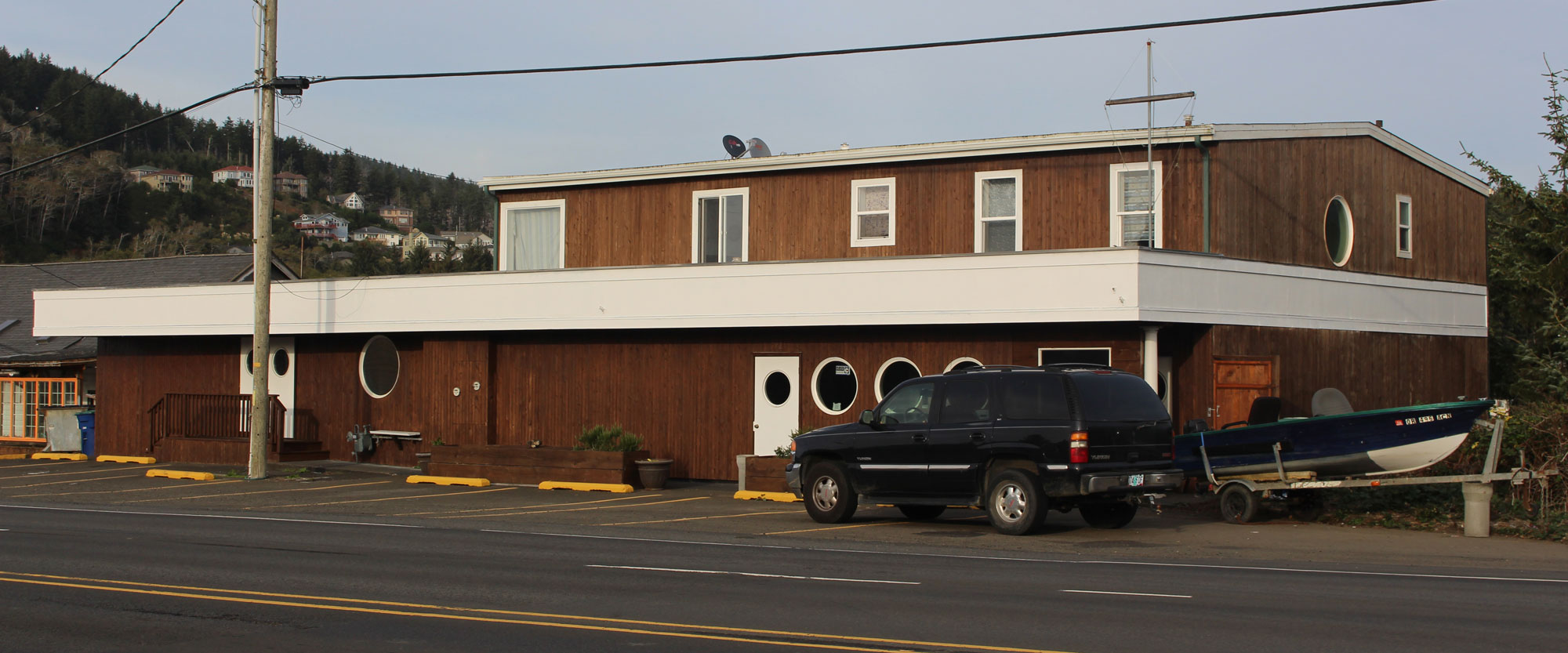 A multi-story wood-frame building with a large ground floor restaurant and upstairs living area just south of the bridge over "The World's Smallest Working Harbor". This building resides in Depoe Bay just south of the bridge and overlooks the "world's smallest working harbor". With plenty of available parking in front and a short walk to downtown Depoe Bay or the harbor it is a perfect location for a restaurant or bar. The ground floor includes multiple freezers, a working kitchen, bar area and a separate "market" area with separate entrance.
272 South HWY 101
Depoe Bay, OR 97341
Fully Occupied
First Floor Flyer
Eugene Office Building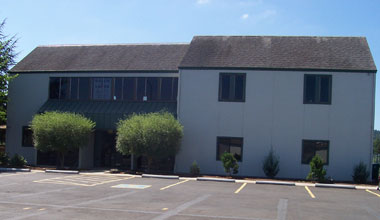 This office building houses the Siletz Eugene Area Office on the entire first floor and the 2nd floor offices are available for lease. 2nd floor office space with separate entrance, street address (2466 West 11th Street), and mail delivery. Contains 5 offices, large common area, coffee nook, bathrooms, utility, and storage space. Back to offices overlook Amazon creek. Ten parking spaces available alongside building.
The Eugene Office Building is set back off 11th ave just behind The Elk's Lodge west of Staples.
2468 West 11th Ave
Eugene, OR 97402
Space Available
Siletz Business Complex (Portland)
This commercial property houses various businesses and the Siletz Portland Area Office.
12790 SE Stark Street
Portland, OR 97233
Fully Occupied
Salem Flex Building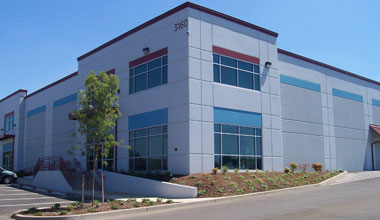 This building provides offices for the CTSI Salem Area Office, USDA, Aramark Uniform Services, and Super Bounce.
3160 Blossom Dr. NE
Salem, OR 97305
Fully Occupied
Lincoln Shores Office Suites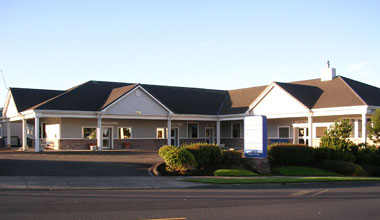 Five office suites leased to various Confederated Tribes of Siletz Indians Departments and home of the Siletz Tribal Business Corporation.
2120 NW 44th Street
Lincoln City, OR 97367
Lincoln Shores Siding & Paint Repair RFP2018-03
Fully Occupied
Siletz-Yaquina Riverfront Industrial Property
Large multi-level industrial zoned property that has road, water and rail spur access offering a large variety of build-to-suit opportunities. It also has existing concrete and blacktop pads. It is in close proximity to both Hwy 20 and Hwy 101. Largest contiguous industrial plot in Lincoln County, the Siletz-Yaquina Riverfront Industrial Property sits on the Yaquina River in Toledo, Oregon.
This property is located in the southwest corner of Toledo. It is bifurcated by Willamette & Pacific's single track branch connecting Toledo with Albany; the northern portion is wooded and hilly while the southern portion is relatively flat and open. The site has roughly 2,500 feet of frontage on the Yaquina River. SE Sturdevant Road, a two lane city street, provides access to the site. Both portions of the site have been developed. The northern portion contains a variety of structures including sheds, storage barns, and a fully enclosed fire suppression water tank. At one time the southern portion was developed as a lumber mill.
2009 Sturdevant
Toledo, OR 97380
Space Available
Salem Trust Property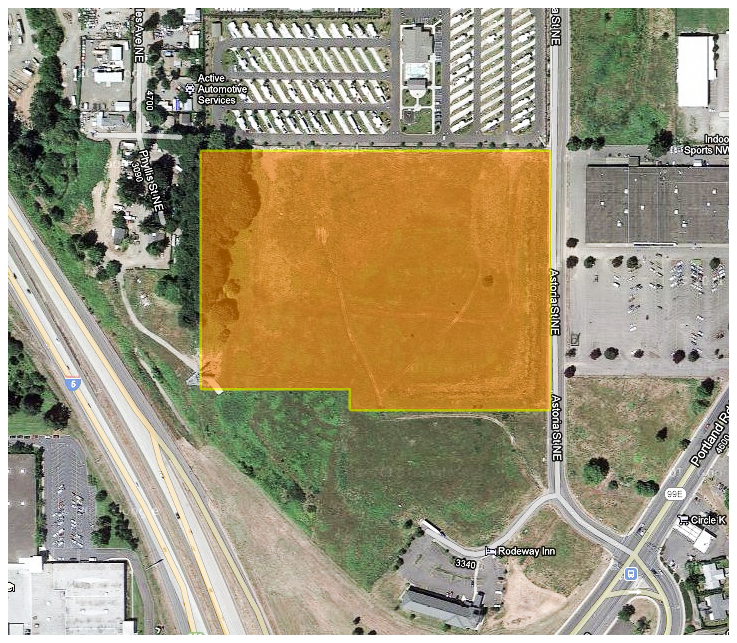 4755 Astoria Street NE
Salem, OR 97305
Located just off I5 in North Salem, Oregon the 16 acre Salem Trust Property is owned by the Confederated Tribes of Siletz Indians and managed by its chartered economic development corporation, The Siletz Tribal Business Corporation. It is designated Trust land and is available for economic development to include leasing, build-to-suit, and co-development partnerships. There is currently one tenant on site who manages a digital billboard that overlooks I5.
Immediately adjacent to the property is Hee Hee Illahee RV Resort, A Good Sam Preferred RV Park that is owned by the Siletz Tribal Business Corporation. On the other side of the property at the corner of Portland Road NE and Astoria Street NE is Rodeway Inn.
Salem Development Property
4765 Astoria Street NE
Salem, OR 97305
The Salem Development Properties consists of a number of tax lots totaling over 20 acres. The property includes an 86,300 square foot commercial building with multiple tenants.
The properties are bordered by Portland Road, Astoria Street, Blossom Drive and are one block from Interstate 5.
Salem Commercial Retail Building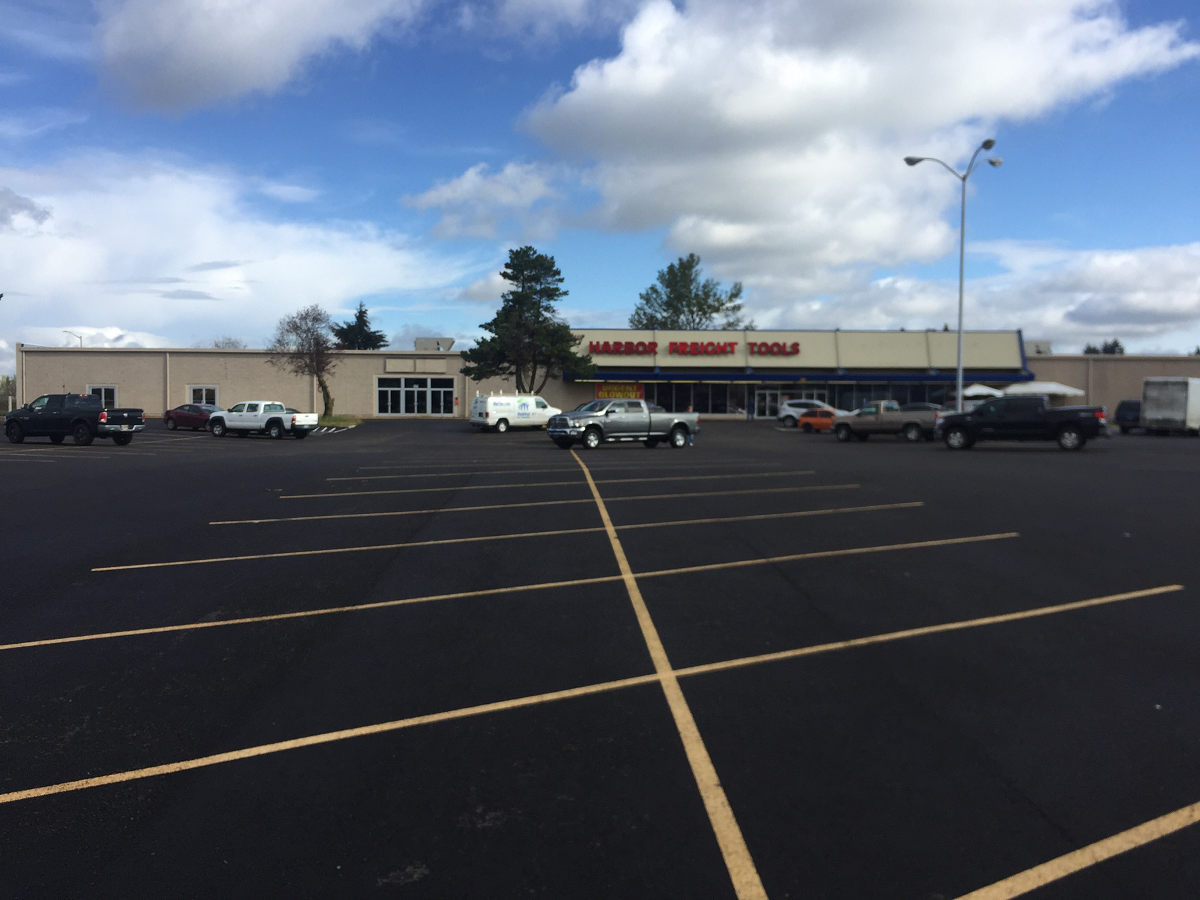 This commercial property has a 86,300 square foot commercial zoned building that is currently the home of Harbor Freight and the Salem Indoor Flea Market. Located at the corner of Portland Road and Astoria Street this property has over 40,000 square feet of available space for lease. Build-to-Suit options available. Please see flyer & floor plan below for more information.
4675 Portland Road NE
Salem, OR 97305
PH:541-994-2142
Salem Retail Commercial Building Flyer
Harbor Freight Building Floor Plan
Chemawa Station Property
Chemawa Road
Keizer, OR 97307
The 15.66-acre property is owned jointly by The Confederated Tribes of the Grand Ronde and The Confederated Tribes of the Siletz. The property is bordered on the north by Chemawa Road, Interstate 5 and the Salem Parkway on-ramp to the east, the Portland and Western Railroad to the west, and Salem Parkway to the south.
Website
Seeking Broker
Property Management Services
Negotiations with tenants

SMLLC management team has negotiated a large variety of leases with different terms for the owners of the various properties it manages. SMLLC also carefully prescreens all tenants to ensure they are a good fit for the property to reduce the risk of bad debt exposure to the owners. SMI management also makes sure to welcome all new tenants, resolve any issues between tenants, perform tenant inspections when necessary and provides lease term close-out walkthroughs to ensure the owners' assets are protected and maintained.

Building Maintenance & Planning

SMLLC management is dedicated to preserving the assets (both real & personal) of not only its clients (the owners) but to the tenants in each of the properties it manages. SMI maintains a dedicated maintenance portal for tenants (as well as owner portal) to maximize communication and reduce operational inefficiencies for both tenant and owner.

Project Management (Tenant Improvement/Asset Improvement)

SMLLC has managed multiple large Tenant Improvement & Asset Improvement projects for a variety of properties from industrial to residential to commercial. With beginning-to-end project management, lease management and asset management under one roof, SMI offers comprehensive property management options for owners.

Systemic Collection

SMLLC also provides and can provide accounting services for the properties it manages to include rent collection, asset management, budget creation, financial statement generation, AR & AP, maintenance of depreciation schedules and debt management.
Space Available Fully Occupied
For More Information Contact:
Ann Lewis
Siletz Tribal Business Corporation
Commercial Property Manager
Office: 877-564-7298 | Fax: (541) 994-8973
Email
cpm@stbcorp.net